Before the written word, the peoples of our world passed down legacies of personal experiences, family and cultural histories, and their bodies of knowledge and wisdom by passing down stories from generation to generation.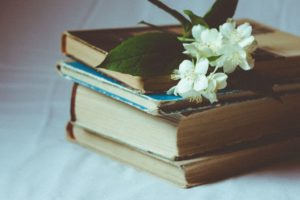 Today, families share their histories at holidays and reunions.  Yet, stories die every day.  As families gather less and live further apart, their stories fade, leaving children and grandchildren with no sense of their personal heritage, and no connection to or knowledge of their ancestors.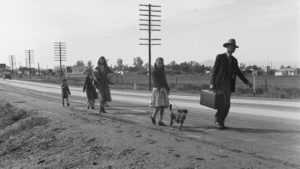 My parents and grandparents left me without a sense of my heritage. This lack of connection created a burning desire to leave a legacy for my child, and future generations: stories of falling in love, heartbreak, lost loved ones, new friendships, funny moments, accomplishments, miracles.
In my search for old books to incorporate into my art, I discovered "A Line A Day" journal from 1939 - 1943. In this journal, "Fran" shared her journey of falling in love from her first kiss. I was able to experience how hard "Jerry" had to work to get them through the Great Depression. As I read her journal day by day, I grew closer to her stories, and her life. Reading her hopes and dreams encouraged me to follow my own passions, and showed me that journaling is the key to preserving our stories, lighting the path for future generations.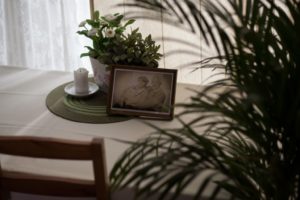 Are you ready to preserve your story?
Leave a legacy for your kids, grandkids and great grandkids?
Heirloom bookbinding ensures that your stories will be passed down to the generations to come. In this workshop, you will learn the foundation of creating heirloom journals to leave your own legacy behind. Learn the importance of paper selection, the best techniques to create text blocks, as well as various stitches and folds to bind your journal.
Throughout the creative process of your heirloom journal, you will craft your own history, the physical manifestation of all the emotion, wisdom, and experience of your life's stories.
Let's  dive deep into our past in order to preserve it for future.
---
Get on the Waiting List
Registration for Heirloom Memoirs is now closed, but to find out when it opens again, enter your name and email below. Then click the "Sign Up" button.
Click the image below to view the supplies list